Cognitive behavioral therapy is a type of psychotherapy that has gained popularity in recent years. This form of therapy involves the treatment of mental and emotional health problems through techniques such as self-monitoring, goal setting, positive thinking and problem solving. It seeks to help people control their thoughts and behaviors on an individual level by changing patterns based on certain situations they find themselves in
Online therapy sessions are a great way to get help for dealing with mental health issues. However, there are some disadvantages of online therapy.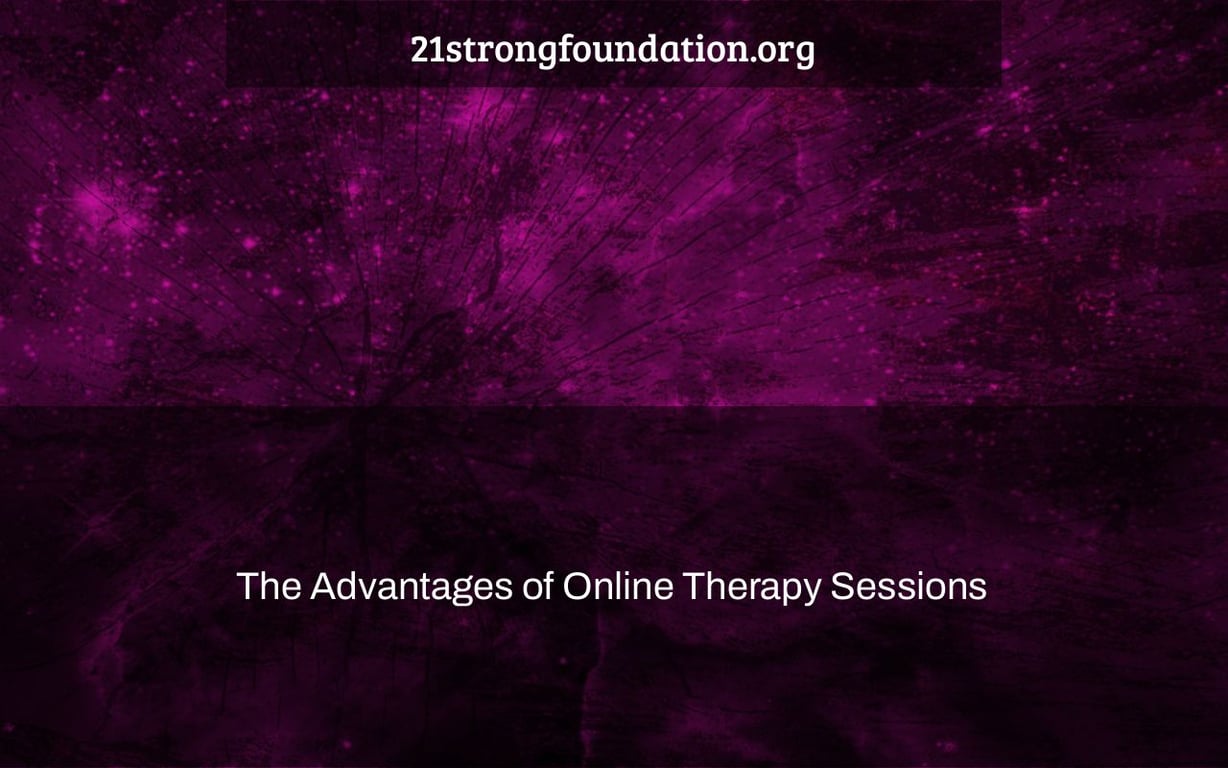 An article on the efficacy of online mental-health counseling was just published in the Wall Street Journal. While author Andrea Petersen acknowledges that vaccinations have enabled many patients and therapists to reconnect in person, she also points out that video therapy has advantages. "Some studies have indicated that virtual mental-health counseling may be as successful as in-person treatment," Petersen said, citing research.
Video therapy sessions are available at the Brain Health Clinic. For people with impaired immune systems or underlying health concerns that make them hesitant of venturing away from home during the continuing epidemic, this technique of meeting for treatment is highly beneficial. We can also provide neurofeedback across a long distance.
In-person treatment appointments may still be the best option for younger individuals. Initial office visits are also beneficial in establishing a rapport by allowing both parties to see each other face to face (or "mask to mask"). However, clients who often travel or college students who study away from home will benefit from online treatment and distance neurotherapy.
According to Jay Shore, a professor of psychiatry at the University of Colorado and head of the American Psychiatric Association's telepsychiatry committee, combining in-person and online counseling may help patients reach their particular mental-health objectives in less time. Some therapists are particularly grateful for the chance to see their patients in their homes. Having a clear picture of where their clients reside may help them get valuable treatment insights and prescriptions for change.
Teletherapy gives patients more options.
Whether a patient prefers in-person or online treatment, having the choice to pick one or the other allows them to keep their appointments even if their circumstances might otherwise force them to cancel. When a client was interviewed for the piece, she said that going to therapy sessions in person when she wasn't feeling well left her "wiped out." This person was able to make her meetings regardless of whether she had the strength to travel or not by using the virtual meeting option.
Our customers may choose from a range of therapeutic alternatives at the Brain Health Clinic, including online neurofeedback and therapy sessions. Please chat with your therapist or contact us online or by phone for additional information about how you might integrate telepsychiatry in your treatment choices.
Watch This Video-
The "is online therapy as effective as in-person" is a question that has been asked for quite some time. The answer is yes and no, it depends on the person. Online sessions are more convenient but not always better than in-person ones.
Frequently Asked Questions
What are the advantages of online Counselling?
A: Online Counselling allows you to get professional help from a therapist at any time of the day, no matter your location.
Is online Counselling effective?
A: Online counselling is effective when it stems the number of cases, but not until a certain point. If you want to receive good feedback and get better yourself then online counselling may be worth it, if thats what your struggling with.
Why might an online environment be useful for therapy sessions?
A: An online environment can be useful for therapy sessions because it allows the therapist and client to work without taking up physical space. This helps avoid distractions in a session while also being able to easily share information with other members of the team.
Related Tags
benefits of online counselling during covid
advantages and disadvantages of online counselling
what is online therapy
ethical issues with online therapy
dangers of online therapy